Our Board of Directors all share a common goal – connecting Kiwis. We come from all over and are excited about volunteering our time to building a strong kiwi community here in Toronto.
Meet the Board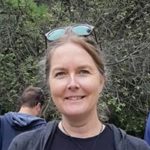 Sarah Orr (President) has been living in Toronto since 1999. Born in Palmerston North, raised in Tauranga, Sarah left New Zealand in 1994 for her big OE. Sarah has worked in financial markets in London, New York and Toronto. With a passion for Social Justice she is a co-ordinator for a team that supports exploited women. Sarah has been part of the kiwi board for about 7 years now becoming President about 4 years ago.
---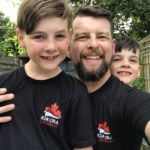 Thomas Rapley (Vice President) is from Auckland originally and has been a member of the Kia Ora Canada board for over 5 years. He assists in organising some of the events we host, as well as acting as board secretary. You may recognise Thomas from his regular MC duties at the annual Christmas party and other Kia Ora Canada events.
When not swinging the mic he is a Senior Project Manager at a Large Canadian Consulting Engineer with his focus on water and wastewater treatment. Like a lot of us he was coaxed here by a Canadian and after being here since 2007 is now a proud dual citizen and father of two Canadian-kiwi boys.
---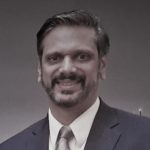 Subash Thiara (Treasurer) was born in small town Taumarunui in the King Country and moved to the Auckland Region in the early 80's. In mid-90's, he ended up in Canada where he met Rana in Toronto in 1996, went back to NZ and finally moved to Canada in 2000. Subash is a Chartered Accountant in Canada, and has 20 years of Accounting, Audit & SOX experience. Subash has 3 very active boys involved in hockey and likes to spend any spare time in the great outdoors.
---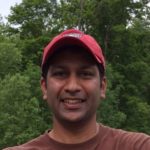 Brian Coutinho (Communications) grew up in Wellington, New Zealand and graduated Victoria University of Wellington with a BCA (Bachelor of Commerce and Administration). Brian works in software development for the financial industry. He traveled a large part of the West Coast of North America including Alaska and The Yukon, and after a few years living in London, UK and Christchurch, NZ, he immigrated to Canada in 2002. Brian is a certified Snowboard instructor and enjoys winters as much as the summers participating in many outdoor activities.
---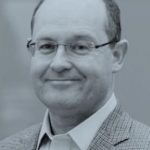 Darren Sissons was born in Wellington, New Zealand, where he graduated with a B.A. in Political Studies from Victoria University of Wellington. He also has a Diploma in International Business Studies from Massey University, an MBA from York University and holds a CPA accounting designation. He lived in Taipei, Taiwan, for five years prior to moving to Canada.
Darren has spent the past 19 years in the investment industry managing global large-capitalization portfolios for Royal Bank, Scotiabank and two independent investment firms. Additionally, Darren also managed portfolios in the Venture Capital and Private Equity sectors with Royal Bank and Scotiabank.
As a member of the Campbell Lee & Ross Investment Management investment team, Darren contributes to portfolio construction, portfolio management and security analysis processes. He also manages the Global Equities portfolio including European, Asian and Emerging Markets.
Darren resides in Toronto with his wife and two daughters. He is a frequent contributor to the Globe & Mail, National Post & Reuters, and is a regular guest on the BNN TV Network.
---

Sabrina Bernacchia – has worked in the travel industry for more than 20 years. Currently she is the Eastern Canada Sales Manager for Air New Zealand. When not extolling the many virtues of New Zealand and the South Pacific, she enjoys spending time with her family and can be found relaxing in the great outdoors in cottage country.

---
Hayden Burford – profile on it's way